The Biggest Loser Recap Oct. 15, 2013
The Most Emotional Moments From the Biggest Loser Premiere
While it was business as usual for the first kick-ass workout at the ranch (crying, vomiting, Jillian's screaming), I'll need to keep a box of tissues nearby at all times if last night's premiere of The Biggest Loser is indicative of the rest of the season.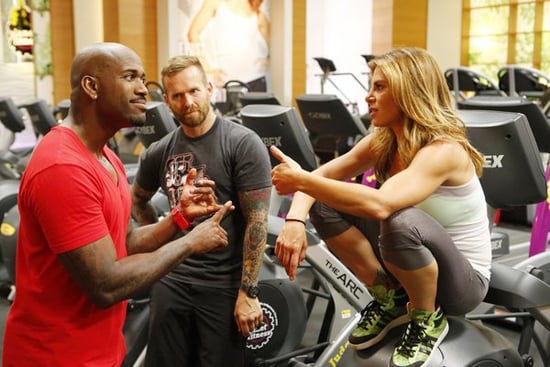 Here are the most emotional and inspiring moments that tugged at my heartstrings.
"People think this is a TV show, but it's not. It's a life-or-death intervention; you're checking into rehab."
This quote from Jillian really stuck with me, and I think it's the reason so many people are hooked on The Biggest Loser season after season. All these contestants are dealing with serious issues; this show is about much more than praise, bragging rights, or a bunch of money — it's truly a second chance at life.
"I've lost a huge part of my identity, and I want a second chance to take control back of who I want to be."
During casting, Rachel explained that she's afraid to go home to see her family because, she's gained so much weight. Once a champion, national-level swimmer, Rachel said she was in the "the best shape of her life" and had a "bright future in swimming." Almost in passing, Rachel explains that she "gave it all up for a boy." I'm sure there will be more to come on this struggle in the coming weeks.
"I'm much more than my sad story."
Soon after the start of the episode, we learn that David's first wife passed away after a long struggle with brain cancer. Before she passed, she made David promise that he'd be around to take care of their daughters. All the heartache left David turning to food for solace. He's hoping that his second chance at life on the show will help him take off the weight, so he can keep his promise to his late wife.
"Yes, you can! Don't you 'can't' me!"
During the first workout, Bobby is fading in a corner and makes the mistake of saying "I can't" to Dolvett. Dolvett quickly barks back, and Bobby pops back up. The next time I feel myself giving up during a tough workout, I'm going to say, "Don't you 'can't' me!" to myself.
Keep reading for one spoiler and the funniest moment from the first episode.
"You're not going on home tonight. It's not going to happen."
The trainer save is a new element of this season, and I can't believe that Jillian already used hers during the first elimination! When her team member Craig was about to go home, Jillian came to the rescue. She said that his number was not a reflection of the hard work he'd put in that first week.
"Jillian is a hater."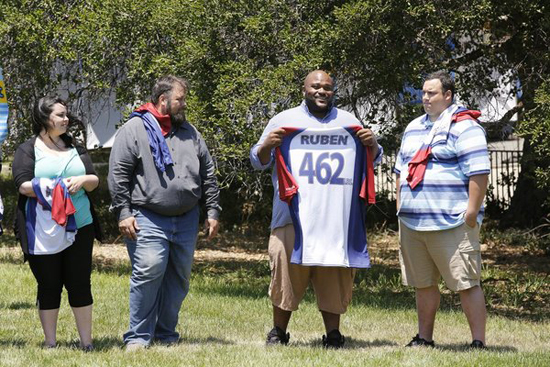 OK, so this one didn't make me shed any tears, but it did provide some much-needed levity to the show after the first workout. While everyone is taking ice baths and giving their muscles some recovery, Jillian can't help but notice that American Idol winner Ruben Studdard is one hairy dude; she says, "We're going to need to wax that back of yours." Instead of being self-conscious, Ruben simply says, "Jillian is a hater. . . . I think everything about Ruben Studdard is sexy." While it was definitely a little gross, I still loved this moment. I can't wait to see more from Ruben this season.
Did you watch last night's episode? What was your favorite moment?