Bike Commuting Tips
5 Tips to Planning Your First Bike Commute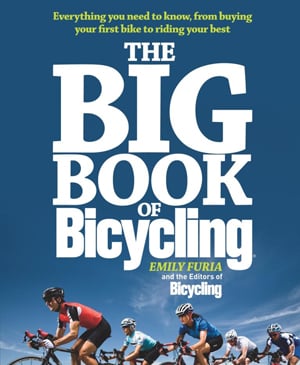 Want to be leaner, have more money, and do your part in helping the environment? It's as easy as riding a bike — to work that is! While the idea of two-wheeling to work might seem daunting, these five steps from The Big Book of Bicycling ($22) will take you from gas guzzler to bike commuter in no time.
Think on Two Wheels — The next time you drive (or ride the bus) to work, think like a cyclist. Pay attention to the entire route. Make mental notes of the roads that have shoulders wide enough to accommodate a bike as well as narrow stretches that are too dangerous. Use this as a starting point when mapping out your bike route.
Map It Out — Pick up a detailed road map of the area your route will traverse — or download a bicycle-specific one from Google Maps. Highlight only the parts of your normal driving route that you know are safe. Find alternate routes that run parallel to the sections you want to avoid — choose side streets, parks, and neighborhoods rather than high-traffic, high-speed roads. Also be sure to plan your route through well-lit streets; remember, you'll most likely be riding alone and, often, in the dark. (Don't forget your bike lights!) The most direct route may not be the best cycling route.
See even more tips after the break!
Troubleshoot Your Route —Take the map of the route you've roughed out and go for a test drive. Troubleshoot as you go. Be on the lookout for busy intersections and shopping strips (where cars will be pulling out of parking lots). A section of road that initially looked rideable may turn out to be more dangerous than you thought. Find a way around it and mark it on your map. Do this until you've reached your destination. Test-drive it on the way back.
Make a Dry Run — On a day off, test-ride your planned route to make sure it's safe and to see how long it will take you. You may find at this time that your trip has too many small turns and not enough long stretches, or that you can save time by taking shortcuts on paths, or through parks or alleys where cars can't go. Experiment until you get it right.

Expand Your Horizons

—

Once you've nailed down your route and the time it takes to complete it, you'll be riding to and from work without even a second thought. Now's the time to change it up. Turn down a different road on your way home, check out a new neighborhood or incorporate a greenway. Keep the ride exciting and the scenery entertaining, and soon you'll be sad on the days you drive your car.