Bike Sharing Growing in the US
Denver Shares Bikes Beginning on Earth Day
When I recently posed the question "Do you own a bike?" I learned that those that those of you who don't would like to. Well, there may be a less expensive way to solve this cycling dilemma, especially if you happen to live in Denver. The answer is bike sharing! The B-cycle bike-sharing program is launching in the mile-high city on Earth Day. Five hundred bikes will be available at 50 locations around the city. Use of the bikes is based on membership; you can spend $5 to pedal for 24 hours, or drop $65 for 365 days of biking. The beach cruisers come with a lock and a sturdy basket to make erranding a breeze.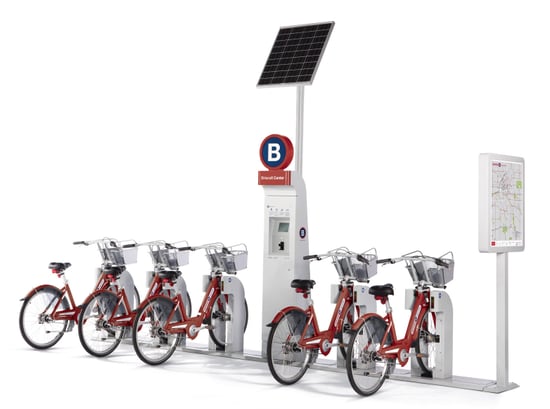 If you live in Minneapolis, you can tool around one of the 10,000 lakes on a shared bike as early as June of this year. The city of Boston will be using federal stimulus money to implement a bike-sharing program — look for it soon. You can also sightsee on a rented bike in our nation's capitol using Smart Bike DC. Even my fair city is looking into a bike-sharing program that could put 2,750 more bikes on the streets of San Francisco.
Biking is a great way to get around a city and parking is a dream. Is there a bike-sharing program where you live? Share the info in the comments below and hook up your fellow citizens. Bike on!
Photo courtesy of Humana and B-cycle