Bike to Work During National Bike Month
Are You Biking to Work During National Bike Month?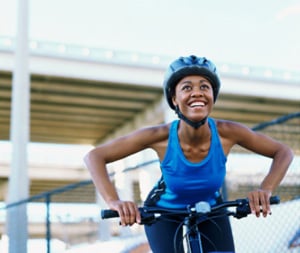 While most of the country celebrates Bike to Work Day on the third Friday of May, San Francisco (home of Sugar HQ) will be celebrating it on Thursday, May 13. In honor of the day, the San Francisco Bicycle Coalition will be serving coffee and snacks to cyclists throughout the city, as well as handing out free tote bags. There're also going to be a few pop-up bike mechanic stations, a raffle with some sweet prizes, and entertainment. While it can be a bit hectic, I am definitely making a point to ride to work on Thursday. It's a great way to increase bike awareness to motorists, and it encourages newbies to start riding to work. Most of all it's super fun, and a great way to meet people involved in the cycling community.
I'd love to know if you're planning on celebrating Bike to Work Day, or if you are making an extra effort to ride your bike throughout May in honor of National Bike Month. Tell me . . .