Blueberry, Strawberry, and Yogurt Crepe Dessert Recipe 2011-06-30 09:53:33
Healthy Crepes For the Fourth
Healthy Crepes For the Fourth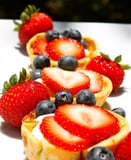 Ingredients
Crepe Cups
makes 8 small crepes
1 egg
6 ounces Fage 0% Greek Yogurt
1/4 cup water
1/2 cup white wheat flour
1 teaspoon sugar
pinch of salt
splash of vanilla extract
Filling
makes enough to fill 8 crepe cups
1/2 cup non-fat cottage cheese
6 ounces Fage 0% Greek Yogurt
1/2 packet Jell-o Sugar Free Instant Pudding Mix in White Chocolate flavor
pinch of salt
splash of vanilla extract
Directions
For the Crepe Cups
Combine all of the ingredients in a blender and let batter rest in the refrigerator for an hour or up to 48 hours. When you're ready to make the crepes, heat a non-stick skillet over medium/low heat and spray with non-stick spray. Spoon an ounce of batter into the pan and smooth into a circle. Cook just until the top of the crepe is no longer wet and carefully flip; cook the other side just about 30 seconds. Remove the cooked crepes to a flat surface to cool.
To make the crepes into cups, spay the wells of a muffin pan with non-stick spray and gently place a crepe into each well.  Bake for 10 minutes in a 350 degree oven and allow the cups to cool completely in the pan.
For the Filling
Again, blend all ingredients and refrigerate until ready to assemble.
(Or, "taste" too many spoonfuls and begin again.)
To assemble, spoon the filling into the crepe cups and top with whatever you'd like. Berries are festive and healthy, chocolate is perfectly acceptable.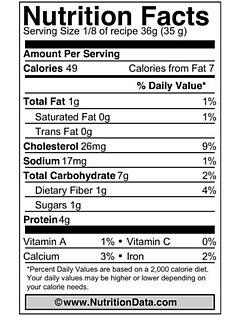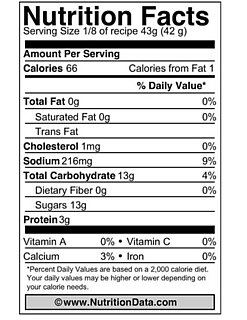 Information
Category

Desserts, Pies/Tarts

Cuisine

North American