Boating Safety Tips
Boating Safety: Things to Know Before You Go Afloat
It seems like boating season unofficially begins on Memorial Day weekend with everyone headed to their lake houses, weekend river residences, or the beach. In different parts of the nation, boating accidents, injuries, and unfortunately fatalities are on the rise. Now that I've captured your attention, let's review a few tips on boating safety.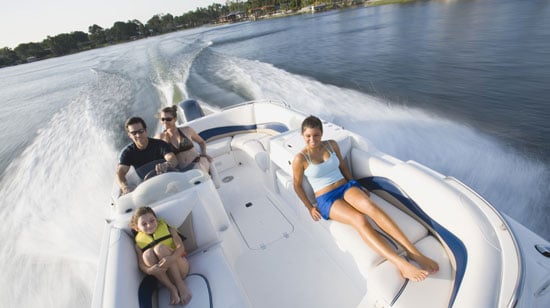 Boater's fatigue is real, and it can wear you down. The US Coast Guard warns people about this condition, created by the combination of wind, noise, heat, and vibration of the boat. All these elements can mentally and physically fatigue boaters and subsequently impair their judgment.
Personal flotation devices, otherwise known as life jackets, are vitally important for everyone on board the boat, be it a canoe or a speed boat. Some states even require children under a certain age to wear life jackets, so if the little ones complain about wearing the big orange life vest, tell them it's the law.
Boating and alcohol don't mix. Alcohol impairs your judgment, balance, and coordination, affects your swimming and diving skills, and reduces your body's ability to stay warm. Coupled with boater's fatigue, folks on a boat will feel the effects of alcohol faster than they would on land. Plus, driving a boat while intoxicated is illegal.
The wind can keep you cool and make you forget you're in the sun, but don't forget to reapply sunscreen every two hours and always after swimming. Lube up even if it's overcast since UV rays can still damage your skin through clouds.
Watch the weather to keep an eye on local weather conditions, and be prepared for electrical storms. Water conducts electricity, so you don't want to find yourself on the open water during a lightning storm.