Boost From Coffee Is an Illusion Says Study
That Morning Boost of Caffeine? Nothing But a Hoax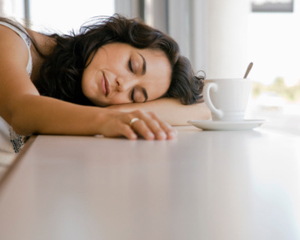 Does the phrase, "Don't talk to me, I haven't had my morning coffee yet," sound all too familiar? Well, a new study says that the boost we get from caffeine is nothing but a state of mind.
After going caffeine-free for 16 hours, researchers gave a group of 379 participants either a placebo or caffeine capsule. The group consisted of people who didn't drink coffee at all, or considered themselves pretty heavy coffee drinkers. The heavy coffee drinkers who received a placebo pill ended up reporting that they had headaches and also felt less alert. But the heavy coffee drinkers who were given a caffeine pill were no more alert than the non-coffee drinkers that received a placebo. Ultimately, the caffeine capsule only helped the caffeine drinkers feel their "normal" self, which was no more alert than a non-coffee drinker. These findings suggest that your morning coffee isn't really giving you an extra boost, it's just helping counteract the effects of a caffeine withdrawal.
While this study is not the be-all, end-all, it may be just the motivation you need to at least cut back on your consumption. Besides, a little bit of caffeine has been shown to ease muscle pain and help with memory.