Bottled Teas Don't Have the Same Antioxidant Benefits of Brewed Tea
Not All Teas Pass the Antioxidant Test
Though tea delivers all sorts of health benefits, not all teas are created equal. Compared to home-brewed tea, bottled, prebrewed teas contain significantly fewer of the antioxidants known as polyphenols, according to a new study presented at the latest American Chemical Society meeting.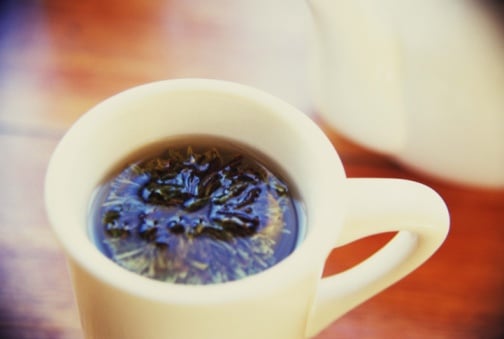 Researchers tested nearly 50 bottle teas and found that half of them contained fewer than 10 milligrams of polyphenols:
A cup of home-brewed green or black tea has 50-150 milligrams of polyphenols. So you'd have to drink between 5 and 20 of those pint-size bottles of tea to get the same amount of antioxidants. That's a lot of tea.
UCLA researcher Susanne Henning puts it bluntly: "Bottled teas are a scam. They're mainly sugar water." The antioxidants in green tea are full of wondrous benefits, including cutting cancer risk and delaying the aging process, but that bottle of green tea you bought from the vending machine will have little effect on your overall health. You're better off relaxing with a cup of tea homemade with hot water and a tea bag, which is cheaper, too.