Boy Meets World Star Danielle Fishel Finds Peace With Her Body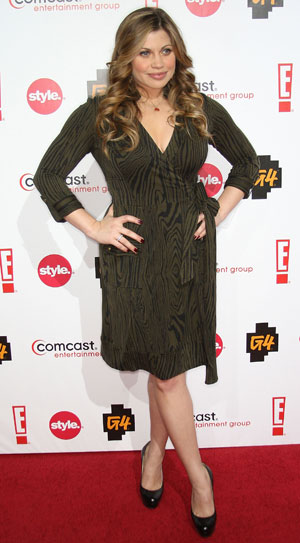 If you ever watched the show Boy Meets World in the '90s, you probably never would have looked at Topanga Lawrence, played by Danielle Fishel, and thought this young girl had issues with her weight. She was adorable, thin, and fun-loving on the show, but in her teen years, she was secretly "obsessed" with having a 24-inch waist. In order to maintain this tiny frame, she tried taking laxatives, eating a diet of iceberg lettuce, and occasionally making herself throw up. She admits, "I was terrified to eat. I would hide the fact that I wasn't eating lunch." She realized "this was not a game" after her 89-pound frame collapsed on the set one day.
After years of trying to maintain an impossibly thin and unhealthy body, now at 28 and hosting The Dish, this celeb says, "I'm as healthy as I've ever been." Following a balanced diet, at 126 pounds, she's happy with her body and no longer worried about looking thin on camera. "I've learned to be comfortable in my own skin."
Can't remember who Topanga was? Check out a video clip of Boy Meets World when you
.