Breakfast Tips For When You're on Vacation
Don't Blow Your Diet on Vacation! Nutritionist-Approved Breakfast Tips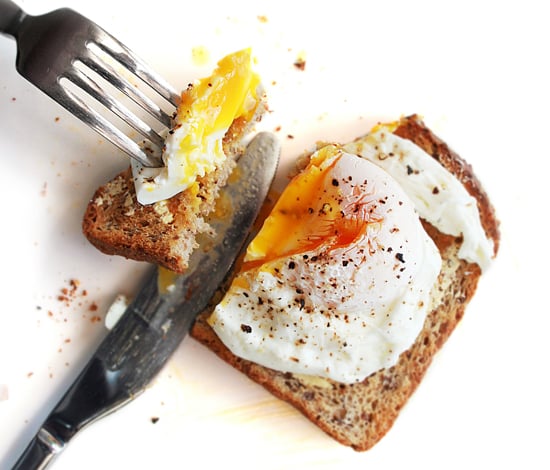 Some vacations revolve around what meal is up next, and even with the best intentions, it can be tough to make health-conscious choices when you're always eating out. Registered dietician and self-proclaimed "breakfast enthusiast" Shira Lenchewski says to keep things healthy by always starting the day with a breakfast of whole, unprocessed foods, especially since eating healthy isn't always an option once you're out for the day seeing the sights. Doing so will lay a healthy foundation for the day and keep you feeling satisfied all morning long. "Skip the pancakes and croissants," says Shira. "Eat as clean as possible."
But when a big buffet is staring you in the face, making smart choices isn't always this simple. Not sure what to order once you're at breakfast? Here are two of Shira's go-to orders when she's on vacation:
Greek yogurt with ground flaxseed: When traveling, Shira brings ground flaxseed with her to up the fiber content of her breakfast. Grab some yogurt from the store or order it where you're dining, pair it with whatever berries are available, and you've made Shira's version of a healthy sundae.
Fruit and two poached eggs: Starting the day with fresh fruit is always a safe bet, but when it comes to eggs, Shira says to order them poached. Even when you think you're being healthy by choosing egg whites, "they can be cooked in a ton of butter or oil without you even realizing," she says. Poached eggs skip the added fat since they are cooked in a hot-water bath; just don't think this is permission to constantly eat Hollandaise-covered eggs benedict. Instead, season eggs with a little salt, pepper, and hot sauce. If you're watching your cholesterol, then ask for your egg whites to be cooked without butter or oil.