Breakfasts Under 400 Calories
4 Filling Breakfasts Under 400 Calories
Tired of your go-to breakfast recipe? Trade your traditional morning fare for a satisfying option that weighs in at less than 400 calories. And if you're trying to cut back on sodium, dairy, sugar, or gluten in your daily diet, then one of these recipes needs to make its way into your kitchen — and onto your healthy plate — ASAP.
Low-Sodium: Harley Pasternak's Breakfast Smoothie = 382 Calories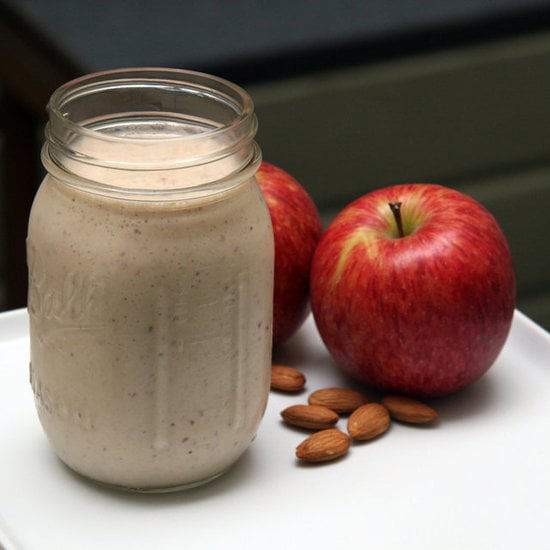 Harley Pasternak's delicious apple and yogurt breakfast smoothie offers a big boost of protein, fiber, and vitamins to kick off your day. One of Harley's smoothie's brings 120 milligrams of sodium to your first meal of the day, only 5 percent of your recommended intake for the day.
Dairy-Free: Two Banana Buckwheat Waffles = 374 Calories

Vegan waffles that are moist on the inside but crispy on the edges can be tough to come by. Luckily, these vegan buckwheat waffles live up to the hype. Beyond their dairy-free status, these waffles are completely free of cholesterol. Slice up some banana, and you've created a perfect breakfast sandwich.
Keep reading for two more low-calorie breakfast recipes. One is low-sugar and the other gluten-free.
Low-Sugar: Quinoa and Egg Scramble = 365 Calories

A big bowl of scrambled eggs, quinoa, and spinach has only 1.6 grams of sugar per serving. It's delicious enough to savor as a special weekend brunch, but it also takes less than 10 minutes to cook, making it an easy breakfast you can throw together before work.
Gluten-Free: Two Protein Crepes = 187 Calories

Our gluten-free friends can still know the joys of this French specialty. Two gluten-free protein crepes offer more than 15 grams of protein and just under 8 grams of fiber. Top them off with your favorite berries for a sweet morning treat.