British Terms Used in Soccer
Soccer Quiz: Lost in Translation
Soccer on this side of the Atlantic uses different lingo than our English-speaking allies — most obvious is the name change from football since we have our own homegrown game of the same name. With the World Cup starting tomorrow, chances are high Americans will be watching British sportscasters delivering the details of the games. Are you ready for the the sporty lingo that is often lost in translation? Take this short quiz to see.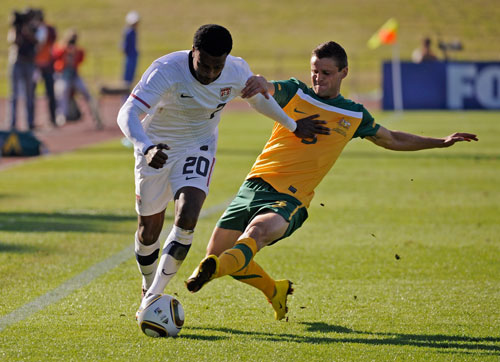 Don't forget to enter LilSugar's giveaway contest to win a father/son combo of Ralph Lauren World Cup polo shirts of your fave team.
Soccer Quiz: Lost in Translation
In the US we play soccer on a field, but what do the Brits call it instead?