Brooklyn Decker Covers Women's Health September 2010
Brooklyn Decker Named Hottest Bod by Women's Health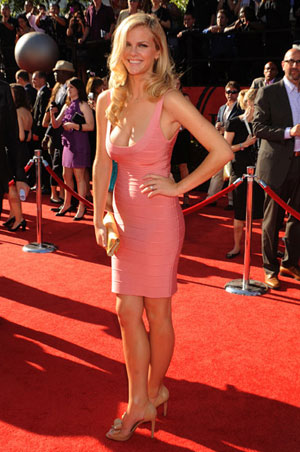 FitSugar favorite Brooklyn Decker was recently named as having the "Best Summer Body" of 2010 by Women's Health, beating out such beauties as Jessica Biel and Jennifer Aniston. (Don't feel too bad for Jen, though. She edged out Brooklyn and is PopSugar's bikini bracket champion.) 
Check out a few of the highlights below and make sure to pick up the issue when it hits newsstands later this month.
On being curvy in the modeling industry: "I have a curvy body. I have boobs. I'm a size four. In modeling, that's often too big."
On giving up juice fasts: "Oddly enough, [after that] more people wanted to work with me."