Bryce Dallas Howard on How She and Cast of Twilight Eclipse Stay Fit
How Bryce Dallas Howard Keeps Her Health From Eclipsing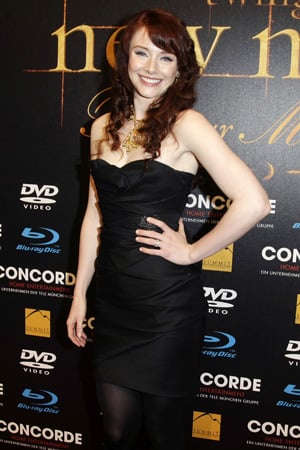 There's more to being in Twilight than steamy scenes with Robert Pattinson. The fight sequences make it a physically demanding job, which the actors prepare for with serious training. (Taylor Lautner's transformation into a meatier Jacob is already stuff of legend amongst Twi-hards.) But after months of mixed martial arts, cardio, and strength training, Eclipse star Bryce Dallas Howard (Victoria) admits in the July issue of Self that maintaining that level of fitness was difficult after shooting wrapped.
"Everyone got fit for Eclipse, but maintaining was the challenge! I created a fitness club with five friends. We have weekly check-ins and a reward system. I don't want to let them down, so success is much more likely. And fun!"
I love that Bryce and her friends lean on each other to stay fit! Having a workout buddy is great motivation, and it's something that other celebs like Reese Witherspoon do, too. Bryce — whose dad is director Ron Howard — also maintains a healthy diet even though she had to abandon being a vegan due to a critical health condition that requires her to "have the amino acids contained in meat."
If Bryce is a new face to you — or even if she's not — check out this video clip of her gushing to PopSugar's Molly Goodson. Turns out that Bryce is as big a fan of the PopSugar network as we are of her!