Burn More Calories Running With Competition
3 Ways to Get Competitive and Burn More Calories While You Run
Your regular running routine burns major calories, but if you want to get an even bigger burn, get competitive. It's OK if you're not naturally the type who gets all fired up racing someone else. Here are three nonaggressive ways to let a little competitive attitude motivate you to burn more calories during your solo runs.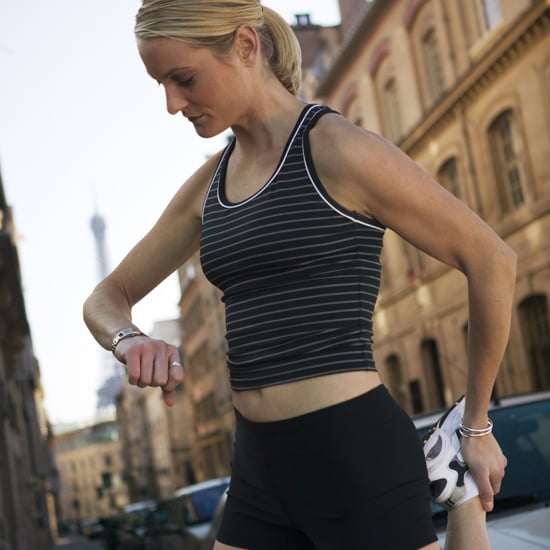 Beat your own pace: Who says you have to compete with someone else? If you feel weird going up against another person, then go up against yourself. One way is to track your time for a certain number of miles, and the next time you run, see if you can shed a few seconds off your time. Running at a faster pace will burn more calories and tone your lower body.
Rack more miles than your running buddy: Challenging a running buddy is also a great way to be competitive while also keeping it fun and friendly. You can do it even if you don't run together! Try this: see who can run more miles in a week. You can follow the honor system and track your miles, or make a game of it using the Nike+ GPS running app ($2). Just tap "Outrun Your Friends," and whoever runs the shortest distance is "IT." Even if you don't beat your friend, you'll probably end up running more miles than you would if you weren't competing, and more runs mean more total calories burned.
Outlast a stranger: To make it even more exciting, race against an unknowing stranger. This works best at the gym since there are always other people on the treadmill, but you can also do it outdoors if you can find a park or other place with many other runners. Find someone who's starting around the same time as you and see if you can either beat their pace or their mileage. You'll secretly hear the crowd applauding in your head when they stop running and you're still going strong. But you'll also end up running faster or longer, which translates to a bigger calorie burn.