Burn SF Class Review
Pilates, Strength Training, and Cardio in One! Feel the Burn SF
A new type of Burner community has been emerging in San Francisco — and it's not the folks who travel to Black Rock City every August. These Burners head to work out at Burn San Francisco, one of the best hybrid workout classes I've taken to date. In 55 minutes, you'll alternate through fast-paced intervals of Pilates, cardio, and strength training. It's a heart-pumping workout that will work your body and make you sweat. Burn might not be offered in your city — yet! — but there are three takeaways from the class that everyone can benefit from.
Push yourself — but not too far.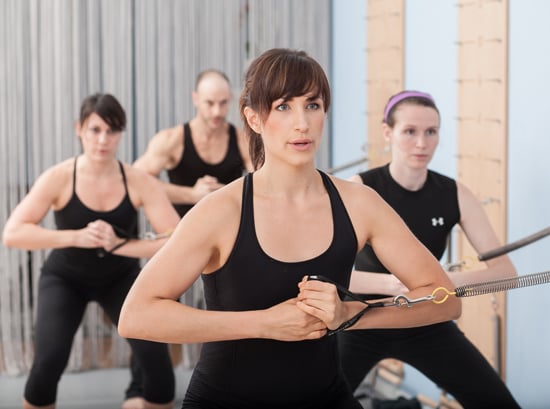 I spoke with Burn's founder Lisa Corsello, who explained that all clients are pushed to find their own challenge point — and hold longer than they would working out on their own! Lisa says this is how Burners gain strength and endurance over time without injury; "we like to bring you to the edge, but don't push you over it." Finding that sweet spot is a skill to work toward, and your body will know the difference between a "good" hurt and a "bad" hurt, but you must be willing to listen.
Keep things moving.
First you're moving through a challenging cardio burst in the center of your mat, and the next second you're on the ground working with the Burn Pilates springs. There's little time to break as you're hopping back and forth around the room. Lisa explains that once you're brought to your edge and you think that you can't do another rep, "Burn changes it up so you can continue working, but in a different way." I found that this was an effective method to keep the workout moving quickly, my mind engaged, and my body feeling the "Burn."
Quality over quantity.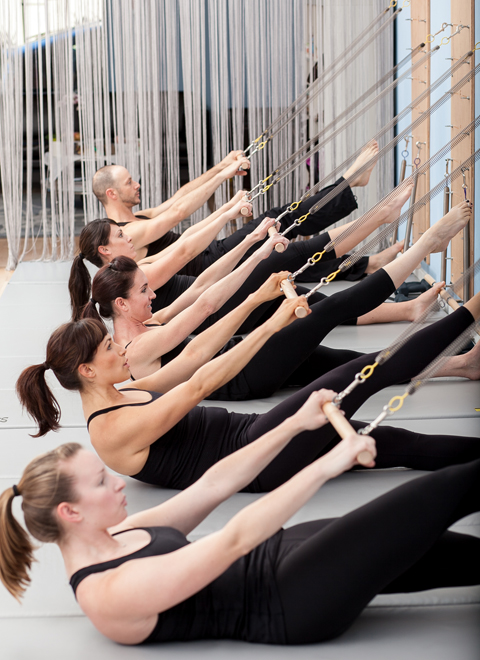 In high-intensity, fast-paced workouts, too many times, the focus is taken off of proper alignment and placed on the sheer number of reps. This workout allows you to work at your own pace to really get the most out of every exercise. Especially as a beginner Burner, I appreciated that my teacher offered the instruction to take things at my own speed, since it forced me to slow down and bring attention to what muscles should be worked in every move. This kind of body awareness is a great lesson, regardless of the way you like to work out.
Even if you don't live in SF, you can purchase a Burn SF DVD ($20) to work out with at home! All you need are a mat and a couple of weights.