Caffeine With Exercise Reduces Skin Cancer
Caffeine Combined With Exercise Reduces Skin Cancer Risk, Study Says
Warm, sunny weather is not too far away, and with it means spending more time outdoors. Of course protecting yourself from UV rays is your best defense against skin cancer, but a new study presented at the annual meeting of the American Association for Cancer Research (AACR) suggests exercise combined with caffeine consumption could cut your skin cancer risk. This news couldn't come at a better time considering sunburns coupled with indoor tanning has made skin cancer more prevalent than ever among young adults.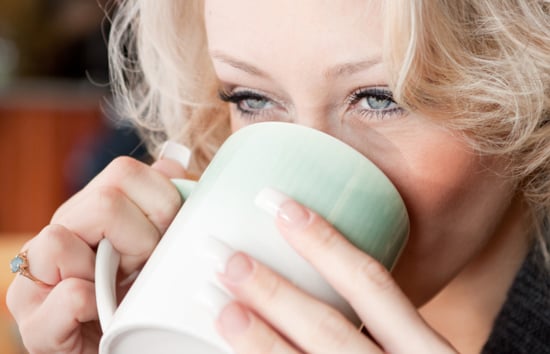 The exercise and caffeine study was conducted using mice bred to be at high risk of developing skin cancer. After being exposed to UV radiation, the mice were split into four groups. One group was given plain water and no exercise wheel (the controls), another group had water mixed with caffeine and no exercise wheel, a third group had plain water and an exercise wheel, while the fourth group had water mixed with caffeine and an exercise wheel.
The results? After 14 weeks of treatment, the mice given both exercise and caffeine had 62 percent fewer nonmelanoma skin tumors, and the tumors they did have were much smaller than the mice in the other groups. Exercise and caffeine on their own did have positive effects, but not as much as when the two were combined.
This is not the first study to illustrate the benefits of caffeine combined with exercise. Previous studies have already suggested drinking caffeine can improve your endurance when working out —  perhaps another reason to grab a cup of joe before hitting the gym.