Calories Burned as a Mom
Hey Momma! Check Out How Many Calories You Burn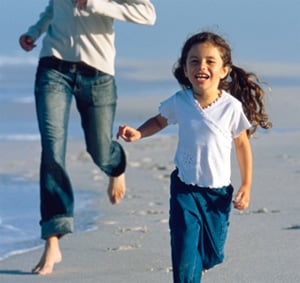 Pregnancy and motherhood can definitely lead to weight gain, but there are many reasons being a mom can make you a healthier person. Aside from eating right and exercising to set a good example for your children, all that running around and cleaning up burns tons of calories. Curious to know how many? Check out the chart below.


Activity
Calories Burned
Running after/playing with kids (20

min

.)

78

Playing outdoor games like hopscotch or dodgeball (30 min.)

104

Carrying your infant on a walk (30 min.)

109

Walking while pushing a stroller (30 min.)

78

Picking up toys (10 min.)

29

Vacuuming up the plant, food, sand or whatever else your toddler dumped over (10 min.)

29

Mopping up milk, maple syrup, and other spills (10 min.)

44

Washing dishes (10 min.)

22

Sleeping while they nap (45 min.)

41

Putting away groceries (10 min.)

26

Dance party to The Wiggles in the living room (15 min.)

88

Reading stories before bed (10 min.)

10
Aside from burning all those calories, here are some other tips to prevent momma weight gain.