Calories Burned on Treadmill vs. Stationary Bike
Treadmill vs. Stationary Bike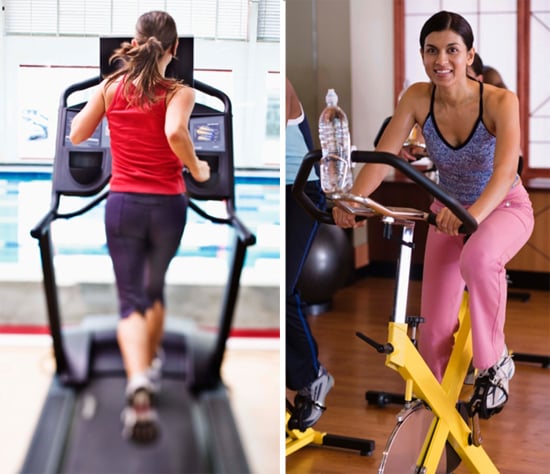 When it comes to working out some people love the treadmill and others are all about using a stationary bike. Is one better at burning more calories though? Take this quiz to find out.
*All calculations are based on a 130-pound woman.
Treadmill vs. Stationary Bike
How many calories does 30 minutes on a treadmill burn at 6 mph (10-minutes per mile)?