Calories Burned Watching Horror Movies
Skip the Gym and Scare Yourself Thin!
No need to hit the gym this Halloween! It turns out that watching horror films and burning calories go hand in hand — no treadmill necessary! In a study by LOVEFilm.com, researchers from the University of Westminster found that watching horror films can burn up more than 180 calories. Taking into account measurements of participants' heart rate, oxygen intake, carbon dioxide output, and calories burned, the proof is in the pudding. As a viewer's pulse rate rises, a surge of adrenaline takes over; in this case, it is brought on by fear, not exercise. As a result, appetite lowers and there is an increase in the Basal Metabolic Rate, ultimately burning calories, without ever leaving the couch!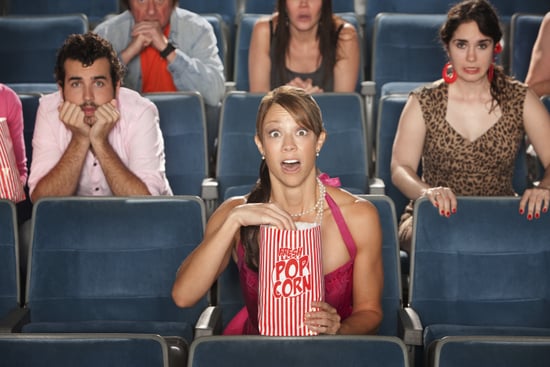 According to the study, here are the top 10 movies the offer the most burn for your boo!
The Shining — 184 calories
Jaws — 161 calories
The Exorcist — 158 calories
Alien — 152 calories
Saw — 133 calories
A Nightmare on Elm Street — 118 calories
Paranormal Activity — 111 calories
The Blair Witch Project — 105 calories
The Texas Chain Saw Massacre — 107 calories
[Rec] — 101 calories
Conclusion? Lose the guilt and indulge in a few fun-size treats come Wednesday . . . Just press play!