Calories in Common Barbecue Foods
Guess the Calories in Your Favorite Barbecue Dishes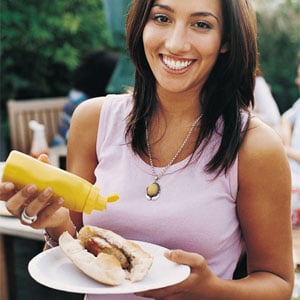 Whether you're turning on the grill at home or hitting a friend's barbecue, small choices can make a big difference in the amount of calories we consume. Can you guess which food choice is lower in calories? Take this quiz and learn how to shave calories the next time you fire up the grill.
Guess the Calories in Your Favorite Barbecue Dishes
While snacking on chips, which dip is lower in calories?