Calories in Lamb and Ham Easter Recipes
Lamb vs. Ham: a Calorie Showdown
Besides the prevalence of candy and eggs, Easter's got meat covered as well. Like any big holiday, traditional Easter brunch or dinner includes a showstopping meat centerpiece.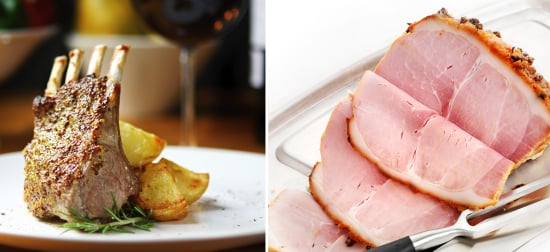 Lamb and ham are both traditional choices for the meal, but which one is healthier for you? Whether you're roasting a leg of lamb or glazing a ham, check out our nutritional breakdown after the break.
While lamb has more calories and fat than ham, the pork's curing process loads it up with salt — as much as 40 percent of your daily value of sodium per serving. Of course, it all depends on how you'll be preparing your meat and if you'll be adding sauce or making your own glaze, but this breakdown gives you an idea of what to watch out for with each type.