Calories in Sandwich Wraps
The Lunch Option That May Not Be as Low Calorie as You Think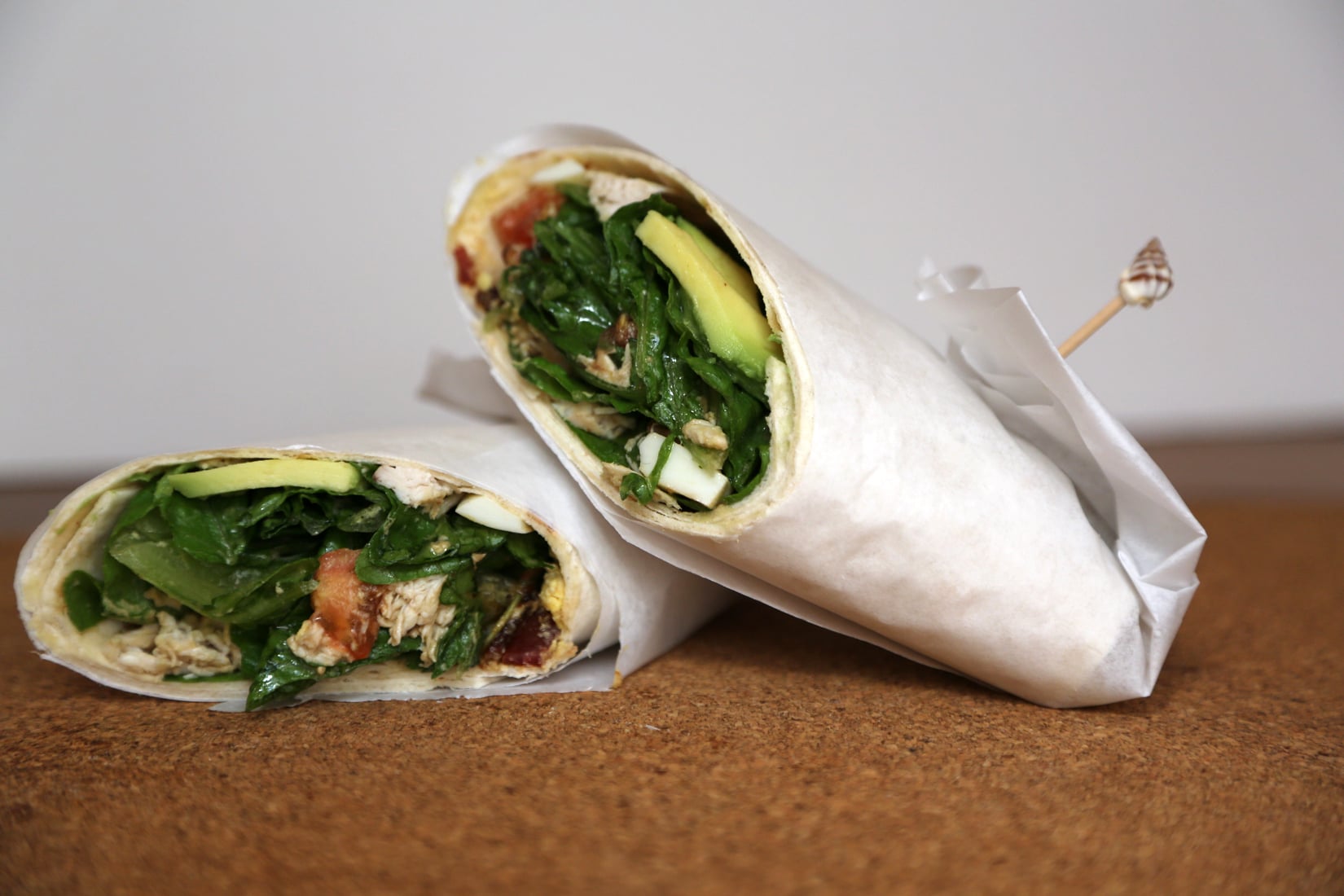 When you're hungry, busy, and surrounded by fast-food options, choosing a wrap over a burger can seem like the healthier option. But according to a UK government group, some wraps may have far more calories, sodium, and fat than that Big Mac.
The group, called Safefood, surveyed sandwich shops, cafes, and delis around the UK and Ireland and found that, of the 240 sandwiches they analyzed, the average calorie counts of the wraps ranged between 465 for chicken and salad wraps and 564 for chicken and caesar salad wraps, along with a substantial amount of the daily recommended limit for fat. Many wraps, they found, were much larger than a regular serving size, and some clocked in at almost 1,000 calories and had over 100 percent of the recommended daily amount of sodium. By contrast, a Big Mac contains 540 calories and 1110 milligrams of sodium (about 43 percent of RDI).
This survey is a good reminder that not all healthy-seeming foods are as good for you as you may think. While making a conscious decision to opt for healthy options during lunch is a good step toward weight loss, being extra vigilant about what that means is the key to seeing actual results on the scale. When choosing ready-made wraps, be aware of the size (if it looks large, save half for the next day and supplement your lunch with a salad), choose grilled meat over fried chicken or sodium-filled lunchmeat options, and choose whole wheat bread over a whole wheat wrap, which typically has more calories. Even better: make one of these healthy wrap recipes so you know exactly how many calories you're eating for lunch.
Image Source: POPSUGAR Photography / Anna Monette Roberts