Calories in SoBe Green Tea and Sugar in Rockstar Energy Drink
Drink Up! Guess the Calories in Bottled Bevvies
The heat is on and sipping a cool drink is a great way to chill out, but so many of those bottled beverages are loaded with unsuspected calories. Take this quiz and see if you know the calorie count or sugar content of these four convenience store staples.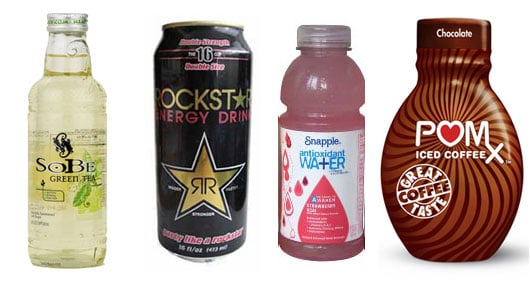 Drink Up! Guess the Calories in Bottled Bevvies
How many calories are in a 20-ounce bottle of SoBe Green Tea?