Camel Pose
Strike a Yoga Pose: Camel
After hunching forward blogging all day my body craves backbends. Luckily for me, Camel pose is a staple in a yoga practice. Do this pose regularly to increase flexibility in your lower back, shoulders, and hip flexors but to also strengthen your quads and abs.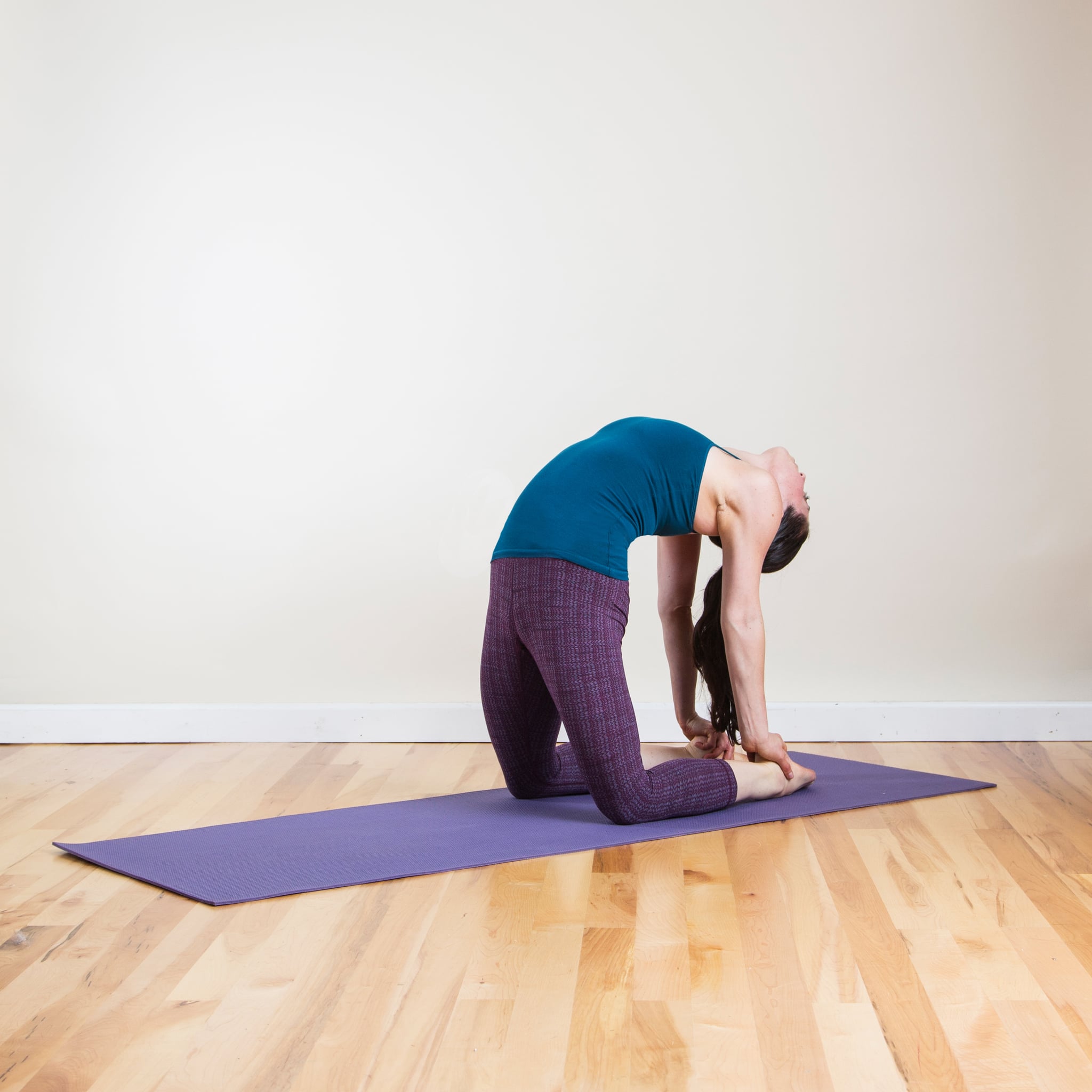 Sanskrit Name: Ustrasasana
English Translation: Camel Pose

Kneel at the front of your mat, keeping your knees under your hips. Look back and make sure your shins, ankles, and feet are parallel to each other.
Put both hands on your hips, and gently arch back, just beginning to warm up your lower back and quads.
When you're ready, reach your right hand back toward your right heel, and then your left toward your left heel. Your hands are there for balancing support, so don't lean all your weight into them. Try to shift weight forward into your knees, which will also increase the stretch you feel in your belly and chest.
Lower your head behind you and stay here for five breaths.
Come up slowly and sit on your heels. Lean forward, releasing your lower back into Child's Pose.