Cameron Diaz's Workout For Looking Young
Happy 39th Birthday, Cameron Diaz! How the Actress Stays Healthy and Fit
Happy birthday, Cameron Diaz! Cameron, who just turned 39, is one fit inspiration. From Cameron's healthy attitude toward eating to those amazing guns, the actress proves that moving closer to your 40s is something to be celebrated. Cameron says this about aging: "I think you get better as you age. You know what you want, and you become stronger mentally, emotionally, and physically."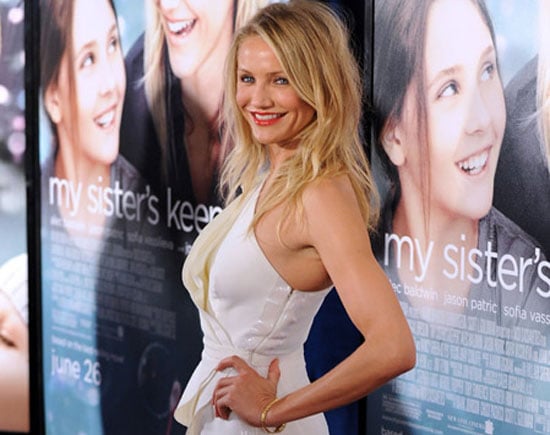 Keep reading to see how Cameron manages to stay looking so strong, slim, and sculpted in her day-to-day life. We've even got a video workout from Cameron's trainer to help you achieve the star's bangin' bod for yourself!
See Cameron's video workout and pics of the star in action after the break!