Can Cavities Be Transferred Between Two People?
Careful Who You Kiss — Cavities Can Be Contagious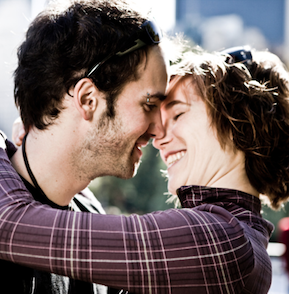 Researchers have discovered that more than just viruses and germs can be transmitted through the mouth — cavities can be added to this list, yes . . . cavities. According to Dr. Margaret Mitchell, the cavity-causing bacteria is commonly transferred between caregivers and children because a mother will taste her child's food to see if it's too hot, therefore directly exposing her child to the germs in her saliva. Dr. Mitchell also discusses an instance where a woman had started developing cavities and gum disease after starting to date a man who had gum disease and hadn't been to a dentist in over 18 years.
Her remedy? You don't have to go cold turkey on kissing — phew — but what you do have to do is make sure you maintain your oral health by flossing and brushing regularly and chewing sugar-free gum, which helps produce more saliva and wash away bacteria.
And for all the parents out there, I suggest blowing on your child's food rather than tasting it; that way you'll decrease the amount of bacteria transferred.