Can Exercising With Earbuds Give Me an Ear Infection?
Can My Earbuds Give Me an Ear Infection?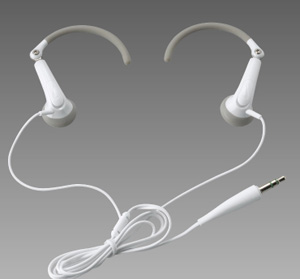 When the weather isn't good for exercising outdoors I run on a treadmill, sometimes for well over an hour. No matter how many fans are blowing and how many windows are open at the gym, I seem to sweat 10 times more when I'm running indoors than when I'm running outside. I always cue up an inspiring playlist on my iPod — especially for long indoor runs — but lately I've been having a problem with sweat getting into my ears during the runs and wondered if sweat in my ears (ew!) might cause an ear infection.
Since using in-ear headphones does increase bacterial growth in your ears, the headphones I use for running are no exception. Plus, there's the chance of developing swimmer's ear, which occurs when water — or anything else, cotton swabs included — gets into your inner ear and breaks down the skin, allowing bacteria inside.
Luckily I'm not sweating profusely enough to warrant shaking out any excess sweat that gets into my ear canal after a long run — how funny would that look? But to minimize ear infection risk, it's important to keep your earbuds clean, especially after a long sweaty workout or after storing them in a stuffy gym bag.