Can I Wear Headphones in a Marathon?
Music and Marathons: Not a Good Mix
Race day is finally here, and you've carefully laid out the gear that's going to take you from start to finish (hopefully chafe-free!). Two things to leave off your race-day outfit checklist, however, are your earbuds and running playlist.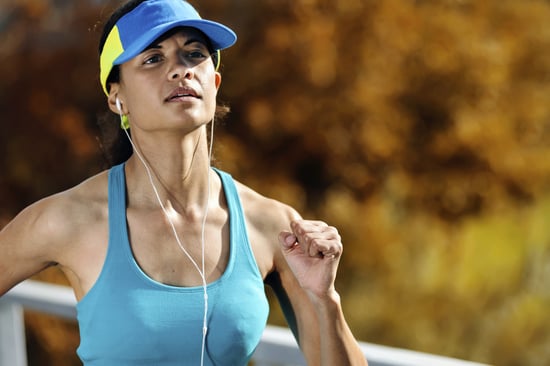 Almost anyone who's trained for a race knows how crucial your workout playlist is to your motivation, especially if you've been racking up major miles week after week. But listening to music on a solo training run is far different than navigating through all the racers on the road with your volume on full blast. Wearing headphones during the race can cause you to miss announcements from officials, cut in front of someone, or not move out of the way if a runner is trying to get around you. Ultramarathoner Dean Karnazes, who's been in his fair share of races, has seen runners miss certain cues countless times because of music. "I've seen too many people cut people off and not answer questions. It's disrespectful to the other racers," he says. "People should unplug during the race."
For these reasons, some races ban the use of headphones during a race, but it's hard to enforce this rule when there are thousands of participants. But even if you might not get caught, you should still try to run without them; after all, if you're busy listening to your music, you'll miss out on the best part about a road race — enjoying the atmosphere with your fellow runners and hearing the motivating cheers from crowds. If you feel like you can't slog through 26.2 miles without your own personal soundtrack, however, do as Dean recommends: "At most, just use one earbud."