Cantaloupe and Honeydew Recall From Burch Farms
Melon Recall: Listeria-Tainted Cantaloupes and Honeydews
It seems like we were talking just about a Colorado cantaloupe recall last year, and unfortunately, you might need to steer clear of this melon once again. The North Carolina company Burch Farms has recalled tens of thousands of cantaloupes and honeydew melons due to possible food poisoning.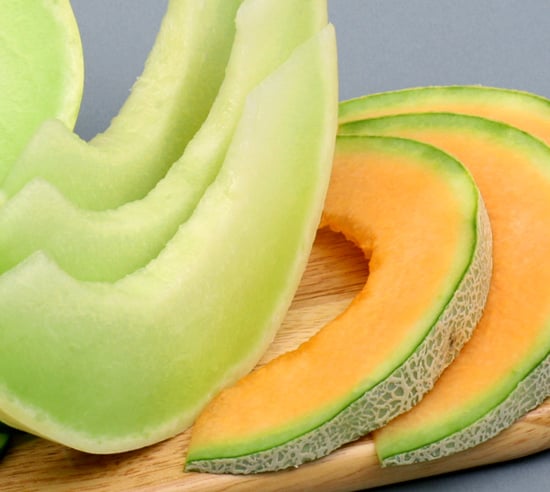 The FDA reported finding the bacteria Listeria monocytogenes (L. mono) on a honeydew melon grown and packed by Burch Farms. Although no one has confirmed getting sick, this bacteria can cause listeriosis with symptoms that include fever, muscle aches, diarrhea, and other tummy issues. Although older adults, pregnant women, and babies are most at risk, it can also (although rarely) affect other people. Illness can show up anywhere from a few days to more than two months after eating contaminated food.
See which states are affected after the break!
If you've recently bought either of these types of melons, ask the grocery store whether they came from Burch Farms. The cantaloupes and honeydew melons affected have been sold to distributors in Florida, Georgia, Illinois, Kentucky, Massachusetts, Maryland, Maine, Michigan, North Carolina, New Hampshire, New Jersey, New York, Ohio, Pennsylvania, South Carolina, Virginia, Vermont, and West Virginia. The recall from last year sickened 147 people, and resulted in 30 deaths and one miscarriage, so if you're not sure, it's best to ditch any melons you suspect might be contaminated. If you think you've been exposed to Listeria and develop fever, chills, and other flu-like symptoms, contact your doctor immediately to get started on a dose of antibiotics.