Cardio Sprint Interval Workouts
Sprinting Workouts to Celebrate the Games
With the Olympics starting tomorrow, the next two weeks will be all about racing to the finish line. If all the Olympics talk has you wanting to try out a few sprinting ideas, then check out a few below.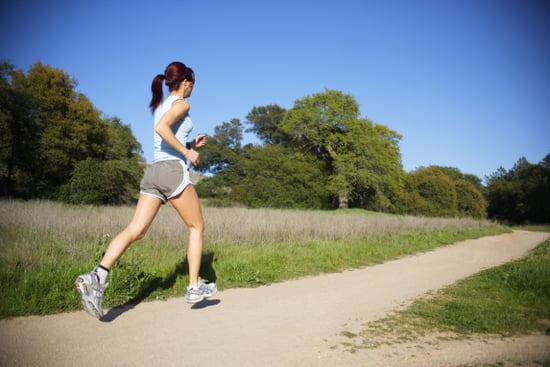 Sprint intervals: The best way to get that heartrate up? Sprint intervals. Whether you're on a treadmill or on the road, adding high-intensity intervals to your normal run will give you the sweat-inducing workout you crave while helping you burn calories fast. Try our 45-minute treadmill interval workout and adjust the speed as necessary.
Time for a swim: Is swimming more your style? Make like Michael Phelps with this swimming sprints workout the next time you're at the lap pool.
Get on the track: If you're excited about the track-and-field events, then find your inner Olympic-caliber runner and head to your nearest track for a little running. These track workouts will add some spice to your normal cardio routine.
Saddle up: Who needs spin class? Stake out the underused exercise bike at your gym and try this stationary-bike interval workout to motivate you.
If you can't get enough of the race, then lace up your running shoes and check out our tips on proper sprinting form while you run and how to increase your running speed.