Cardio Workout Music Fall 2013
Pump Up Your Playlist: Fall 2013 Cardio Jams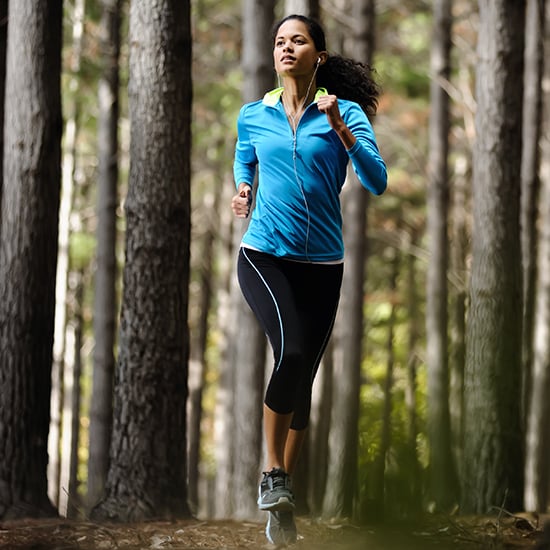 Is your playlist in need of a refresh for Fall? This mix is the answer to your musical prayers. It's upbeat, fun, and full of famous pop artists — plus some lesser-known talent you'll be sure to love. Whether you're transitioning your runs to Fall's temperatures or spending more time indoors at the gym, this playlist will help you stay motivated and enthusiastic about your workout.
Subscribe to the Spotify playlist, and keep reading for the full list of songs.
"Wake Me Up" — Avicii
"Wild" — Jessie J, featuring Big Sean
"Touching Your Face" — Party Supplies
"Work B**ch" — Britney Spears
"Team" — Lorde
"Dance a Little Closer" — Holy Ghost!
"Don't Save Me" — Haim
"Applause" — Lady Gaga
"Safe and Sound" — Capital Cities
"Murder" — Justin Timberlake, featuring Jay Z
"Roar" — Katy Perry
"Somebody Who" — Au Revoir Simone
"Timber" — Pitbull, featuring Ke$ha
"Burn" — Ellie Goulding
"Berzerk" — Eminem
"Hard Out Here" — Lily Allen
"The Monster" — Eminem, Rihanna
"Hold on, We're Going Home" — Drake, featuring Majid Jordan


If this mix isn't your style, check out all our workout playlists here to find something that suits your taste.
Remember, you will need to download the free Spotify software or app to listen to our playlists.