Cardio Workout Music Summer 2013
Pump Up Your Playlist: Summer 2013 Cardio Jams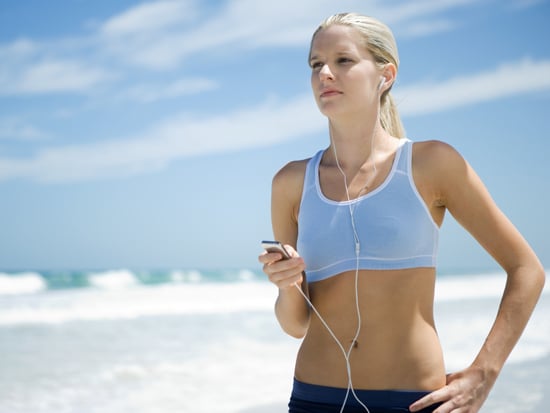 We're sad to say goodbye to Summer, but this season brought a ton of new tunes we've loved to work out to. If your music choices have been feeling a little stale, update your collection with this playlist, packed with the hottest songs of Summer. Whether you love working out to pop, rock, or rap, this collection of tunes has something for everyone's tastes. Subscribe to the Spotify playlist, then read on for the full list of songs.
"Can't Hold Us" — Macklemore & Ryan Lewis
"Get Lucky" — Daft Punk, Pharrell Williams
"Million Dollar Bills" — Lorde
"Ways To Go" — Grouplove
"Blurred Lines" — Robin Thicke, T.I., Pharrell Williams
"The Way" — Ariana Grane, Mac Miller
"I Love It" — Icona Pop
"We Can't Stop" — Miley Cyrus
"Heart Attack" — Demi Lovato
"22" — Taylor Swift
"Feel This Moment" — Pitbull, Christina Aguilera
"Here's To Never Growing Up" — Avril Lavigne
"Holding On" — Classixx
"Love Somebody" — Maroon 5
"Self Made" — Daddy Yankee, French Montana
If this mix doesn't suit your musical tastes, check out all our workout playlists here.
Remember, you will need to download the free Spotify software or app to listen to our playlists.