Cardio Workouts That Tone the Butt
Sweat and Tone! Cardio That Works Your Bum
Cardio is great for burning calories, but it can also help give you a shapely tush. Don't miss out on the potential to pull double duty in your workout.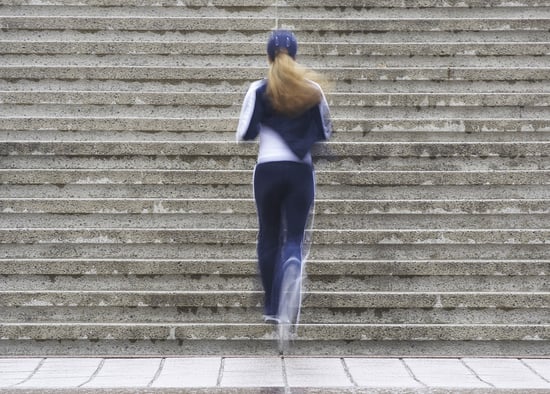 Running
Hills are a great for building cardio endurance and toning your glutes and hamstrings. Running on an incline targets the backside, so be sure to add hills to your outdoor runs. If you're more the treadmill type, use our rolling-hills treadmill workout.
Elliptical
If the elliptical is your cardio jam, work your glutes and hamstrings by focusing on the connection of your heel on the pedal. Pedaling backward also targets the back of your legs and butt, so remember to reverse direction often. Work the incline with this butt-toning elliptical workout.
Cardio Cycling
Sitting while biking won't do much for your booty, but once you stand to pedal, your glutes kick into action. Keep you butt over the bike seat while you lean forward to maximize the booty work.
Stairs
Think of the stair-climbing as a bunch of step-ups (a great strength-training move for toning the backside) strung together. As you climb the stairs, either on a StepMill or actual steps, your glute kicks into action. Put you mind where you want the action to be and actively engage your glutes as you straighten your leg while stepping up.