Carrie Fisher Talks Diet Tips on Today Show
Do You Trick Yourself Into Thinking You're Indulging?
Even if you're not dieting, following a healthy lifestyle means giving up something you love to eat — or at the very least, not eating it three times a day. That can mean you have to give up some of your favorite indulgences.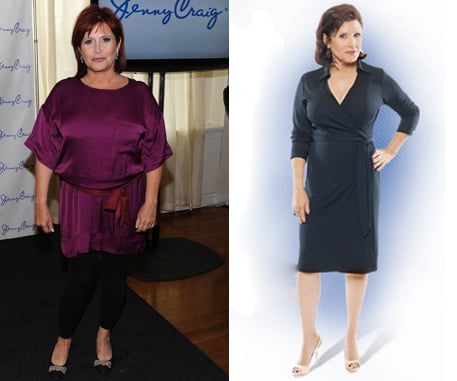 Carrie Fisher knows just what this takes. Carrie's been on Jenny Craig since January, and it's working; she appeared on the Today Show looking 50 pounds lighter. She credits following the program to the ability to lose the weight. "The Jenny Craig food is good! I'm addicted to the cereal," she says. "It tastes like contraband, so it tastes like you're cheating."
Sounds like Carrie's found a useful way to keep her on the diet track — tricking herself into thinking she's eating something bad when it's not. Do you do the same? Take our poll and share your tricks in the comments!
Source: WireImage, Jenny Craig