Carrie Underwood Never Eats Out
Do You Avoid Eating Out Like Carrie Underwood Does?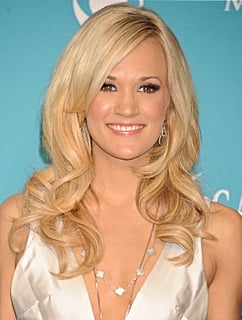 While eating out may be the easy thing to do when traveling, Carrie Underwood tells Us Weekly that she avoids the lure of fast food whenever she's away from home. On tour food: "It's fast food, there's aftershow food, you get pizza, whatever. I don't do that. I don't eat out ever." In order to avoid the lure of fast food, Carrie says she keeps plenty of healthy foods on hand, and that her tour bus fridge is always stocked with good-for-her options.
The country pop star does give herself a little bit of a break by trying out  a new restaurant every once in awhile. "It's all about making a conscious effort. I don't do anything crazy, but I definitely try to take care of myself."
I'm honestly surprised that Carrie is able to stick to such a rigid diet while on the road. Some celebs, like Gwyneth Paltrow make a point to sample regional fare when away from home. Heck, I even do it myself. What are you like when you're on the road — do you have an all-or-nothing approach like Carrie does?