Carrying a Taser For Self-Defense While Running
Taser Protection When Running at Night: Cool or Not?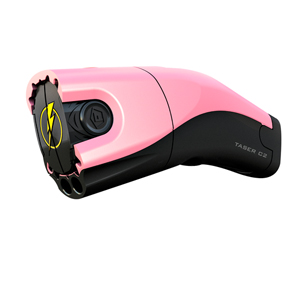 Tasers are not without controversy, but the Taser C2 ($400) is hoping to change all of that. Our hope is that you will never need to use it, but if you do find yourself in serious trouble, the Taser C2 will immobilize your attacker for a full 30 seconds — enough time for you to run and find help. And unlike pepper spray, you won't have to worry about the wind blowing the spray back at you. Purchase does require a background check, and in some states, a permit to carry. Could this be a new way to protect yourself while running alone at night?
The device seems like it has the potential to provide peace of mind, but the idea of carrying a taser is sort of intense. Less intense (and oddly funny) though is that the Taser C2 is pink and its holster doubles as a MP3 player.