Cast of Gossip Girl Wears Spanx to Slim Down
Gossip Girls' Diet Secret — Spanx: Cool or Not?
Ever wonder how the stars of Gossip Girl always look so perfectly slim? Eric Damon, costume designer for the hit TV show, reveals that when the cast needs to lose weight quickly, he hands them some "good underwear." The ladies of the Upper East Side, it seems, are on a skivvies weight loss program. As Damon puts it, "They don't [diet]. They just get some good underwear and they're fine. I say, just enjoy yourself. If you put on a couple of pounds, then great, buy some Spanx."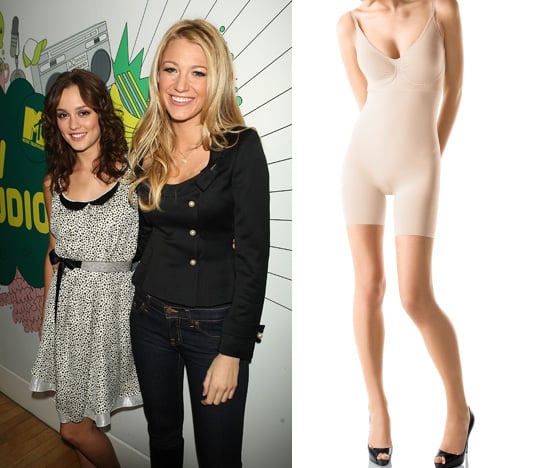 For those not in the know, Spanx is an undergarment line —  tights, camis, panties, slips, and more — that sucks in and smooths out all those loose and jiggly parts. Curious, I tried on a pair of its Hide & Sleek Hi-Rise Body Smoother ($70), and while I did look more streamlined under my dress (I think they might have even taken an inch or two off my waist!), I also couldn't breathe. I imagine Spanx are sort of like a modern day version of corsets.
And though the actresses don't strike me as needing help hiding unwanted pounds, I'm also not donning the skin hugging dresses Serena is so fond of. Damon went on to say that Spanx are just one of the things he keeps in his arsenal to make sure the cast always looks amazing,"There is a whole architecture system that happens on the show and on TV . . . that make your boobs and a** look great," he reveals. Ah, the magic of TV.
What do you think of Spanx — is it OK to suffer a little bit to look good?