Cauliflower Sandwich Thins
Cauliflower Sandwich Thins Exist For All Your Low-Carb Lunchtime Needs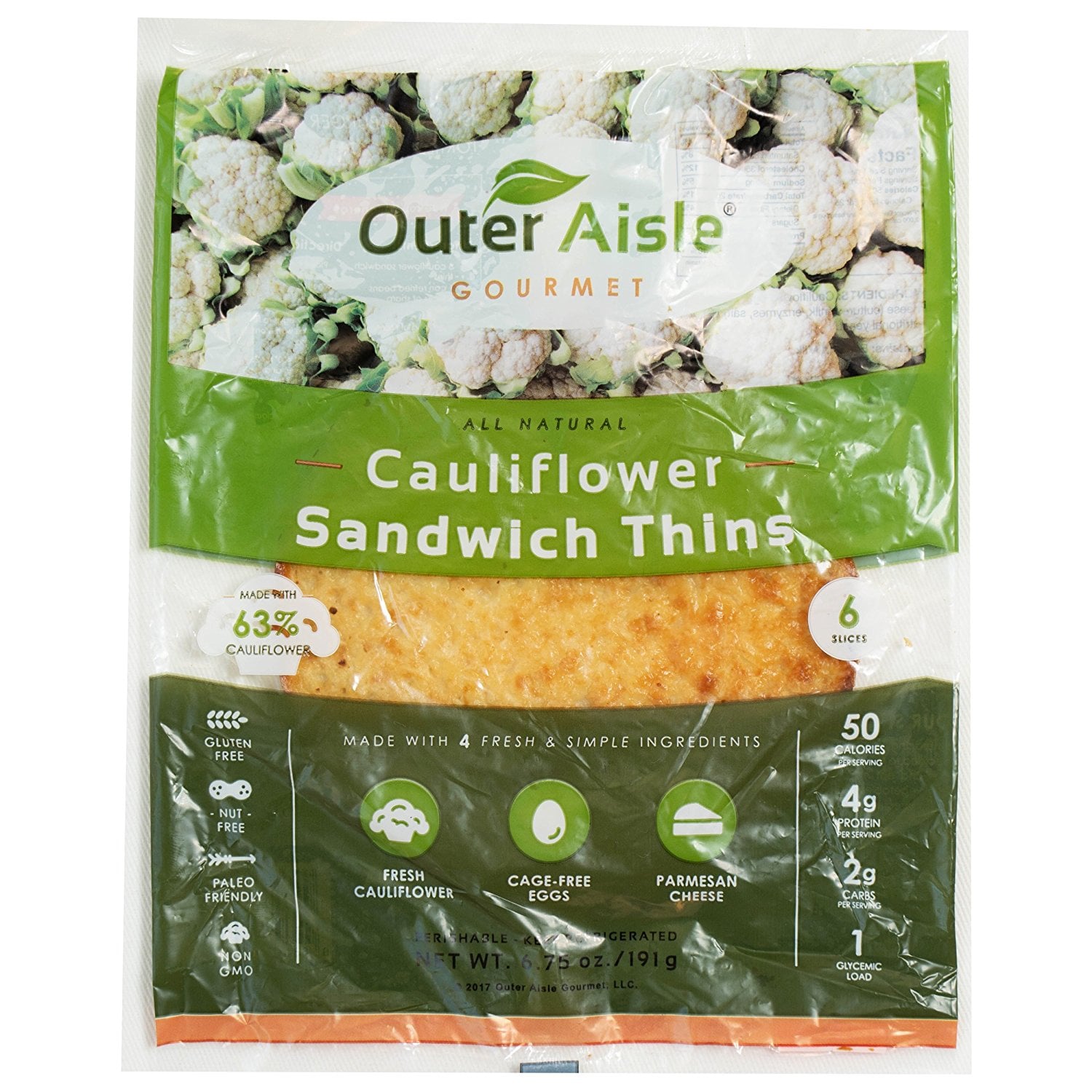 If there's one thing we've learned about cauliflower, it's that the cruciferous veggie can literally take all forms. We've already freaked out over items, like cauliflower pizza crust, cauliflower gnocchi, and cauliflower rice, and now, it's time to introduce yourself to these cauliflower sandwich thins by Outer Aisle Gourmet.
Low-carb, low-calorie, gluten-free, and Paleo- and keto-friendly, this bread alternative is made of 63 percent fresh cauliflower, eggs, parmesan cheese, basil, oregano, garlic, nutritional yeast, and no artificial ingredients. The best part is that each piece contains one serving of vegetables.
You can get your hands on a pack of 24 at Whole Foods, on Amazon, and at regional health foods stores (see all locations here). But does it taste good? The reviews say it all! On Amazon, Outer Aisle Gourmet's cauliflower thins have a 100-percent, five-star rating with reviews like, "Worth their weight in gold," "Makes keto an absolute treat!," and "Excellent taste, ingredients, and so many uses!"
Well, consider us sold.