The Causes of Sleepwalking and Sleep-Talking
Are You an Animated Sleeper?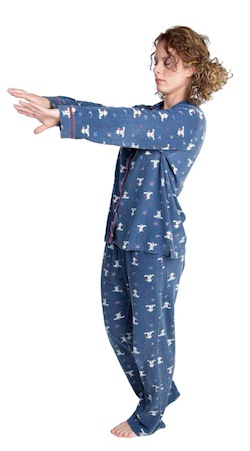 One would assume that when you go to bed, your body goes into a comatose state for six to nine hours until you wake up the next morning. Right? Well, for my entire life (ever since I learned how to walk) — with at least one occurrence a week — I sit straight up, get out of my bed, walk around, sometimes go through drawers and move furniture (it's amazing how strong I am when I'm sleeping!), and then go back to bed. I never leave the house, although I've heard stories of that happening to other people. And not only do I sleepwalk, but I'm quite the sleep-talker, too! I've been told that I can speak some interesting languages while sleeping . . . fingers crossed Mandarin will come easily to me?!
Sleepwalking can be caused by many factors, including genetics, a chaotic sleep schedule, and alcohol consumption. According to WebMD, there is no foolproof way to prevent sleepwalking, although you can take certain steps like getting adequate sleep, reducing stress, and avoiding stimuli before bedtime to minimize your risks. Thankfully, it's not considered a serious disorder, and can usually be remedied with some relaxation and stress management therapies. And although startling, it is OK to wake a sleepwalker, but it's better to just calmly guide them back to bed.
In terms of sleep-talking, it can be caused by certain medications, emotional stress, a fever, a mental health disorder, or substance abuse. It is often harmless, although it may be a sign of a more serious health condition or sleep disorder.
What's your experience with either of these sleep conditions?