Celebrating Earth Day
Are You Doing Anything Special For Earth Day?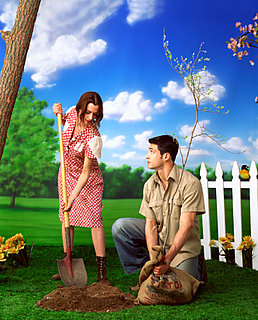 Wherever you live, there's probably something special happening tomorrow in celebration of Earth Day. Some of the more common festivities are tree planting ceremonies, live concerts and speaking events, and huge recycling drives.
While I won't be attending anything, I will be ramping up my efforts to be green by biking everywhere I go, not using any electricity at home, and having a meat-free day. I'll also be dropping off a huge load of clothes to my neighborhood Goodwill. But the cherry on my sundae is the ecards I'm sending out to my friends. Each one has a little tip on how my friends can do their part to celebrate the planet. I know that ecards are a bit annoying but the whole point of Earth Day is to raise awareness. Hopefully, I won't get kicked off anyone's email list!
How about you . . .