Celebrities Who Ran the NYC Marathon 2013
NYC Marathon Instagrams! The Celebs Who Hit the Streets
Last weekend, over 50,000 runners took part in the New York City Marathon — and a few celebrities even hit the streets for the race. Lucky for us, they shared their experiences by posting some photos on Instagram. Here are a few of our favorite celeb shots from the race (and its aftermath!)
Pamela Anderson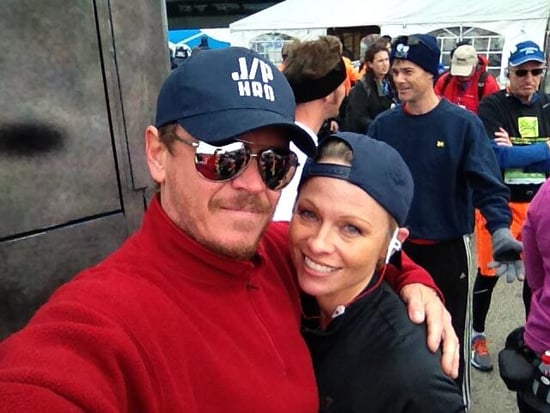 Pam kept close to her brother Gerry at the start line, and he also ran with her during the marathon. Pam participated in the race to help raise funds for Sean Penn's charity, J/P Haitian Relief Organization.
A shot of Pam's medal! Her official time: 5:41:03.
Foam roller and tons of ice . . . looks about right after running for almost six hours.
Christy Turlington
Decisions, decisions! Christy shared a peek at the race-day outfits she was deciding between. No matter what the choice, Christy's charity organization, Every Mother Counts, would be proudly displayed!
At the starting line, Christy kept warm with her fellow teammates. It was a chilly 46 degrees out.
Looking amazing while celebrating at the finish line with a friend, Christy completed the race with a time of 3:43:50.
Cheer on the rest of the celeb runners below.
Bill Rancic
TV personalities Bill and Giuliana Rancic posed for a sweet shot after Bill completed the marathon.
Giuliana and her friend Brenda Kovar made bright signs to support and cheer on their loved ones in the race.
Bill may have started in last place, but it was for a good cause. For every person he passed, Timex Sports made a donation to Giuliana's charity Fab-U-Wish, which supports women affected by breast and ovarian cancer. Bill made great time despite his late start — he finished with an unofficial time of 4:57 — and Timex will be donating $30,000!