It's finally Spring, which we are beyond excited for — hello, outdoor runs, bike rides, and hikes! We're not the only ones either; it looks like these celebs are making the most of the warm weather by hitting their fitness goals outside.
Lea Michele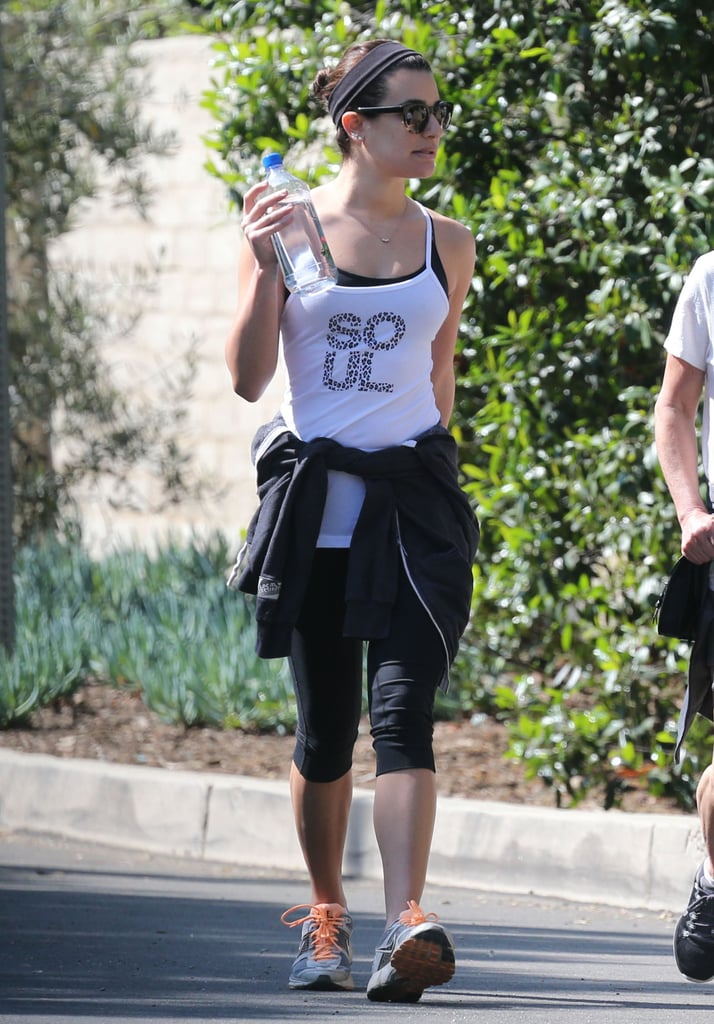 Lea Michele [1] represented her love of SoulCycle during a recent hike with friends.
Vanessa Hudgens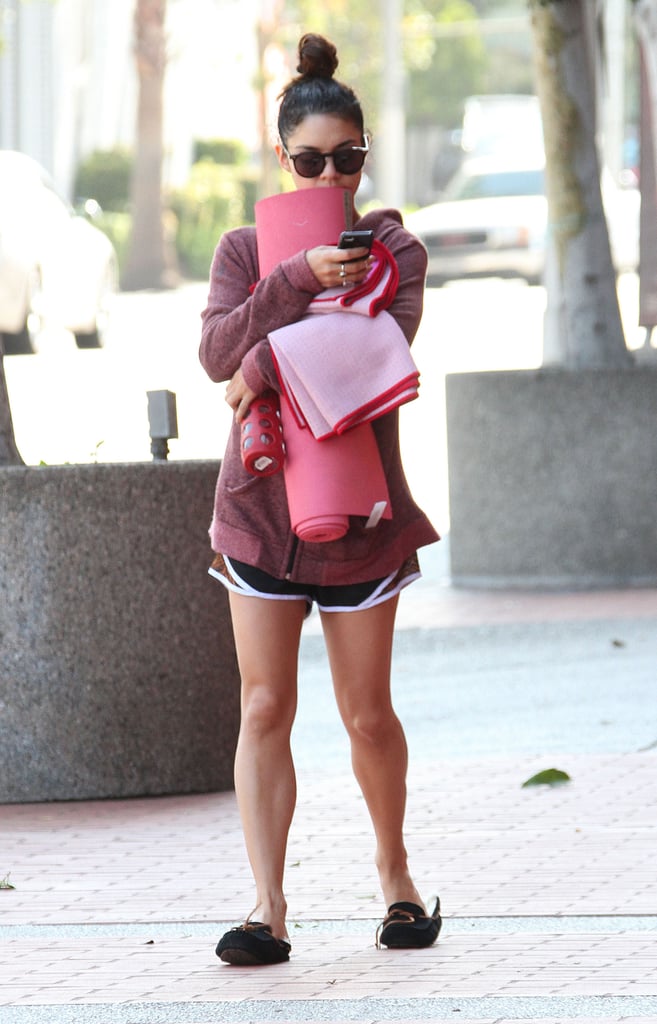 While leaving a yoga class, Vanessa Hudgens [2] looked pretty in pink as she checked her phone.
Stacy Keibler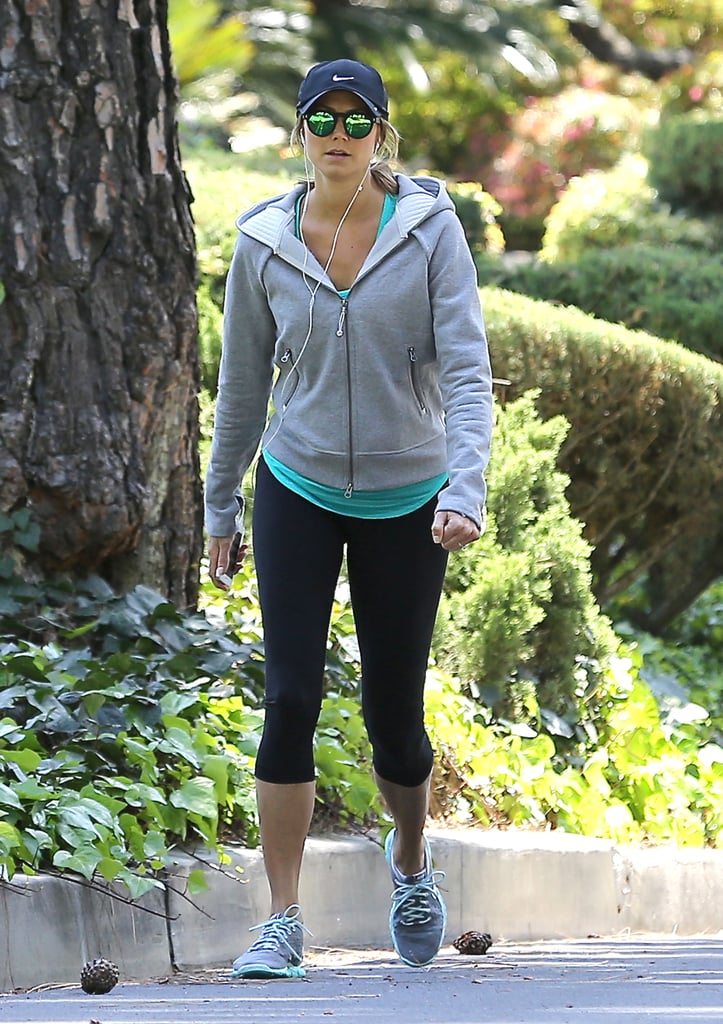 It looks like Stacy Keibler is maintaining a fit pregnancy; she was recently spotted out on a hike.
Naomi Watts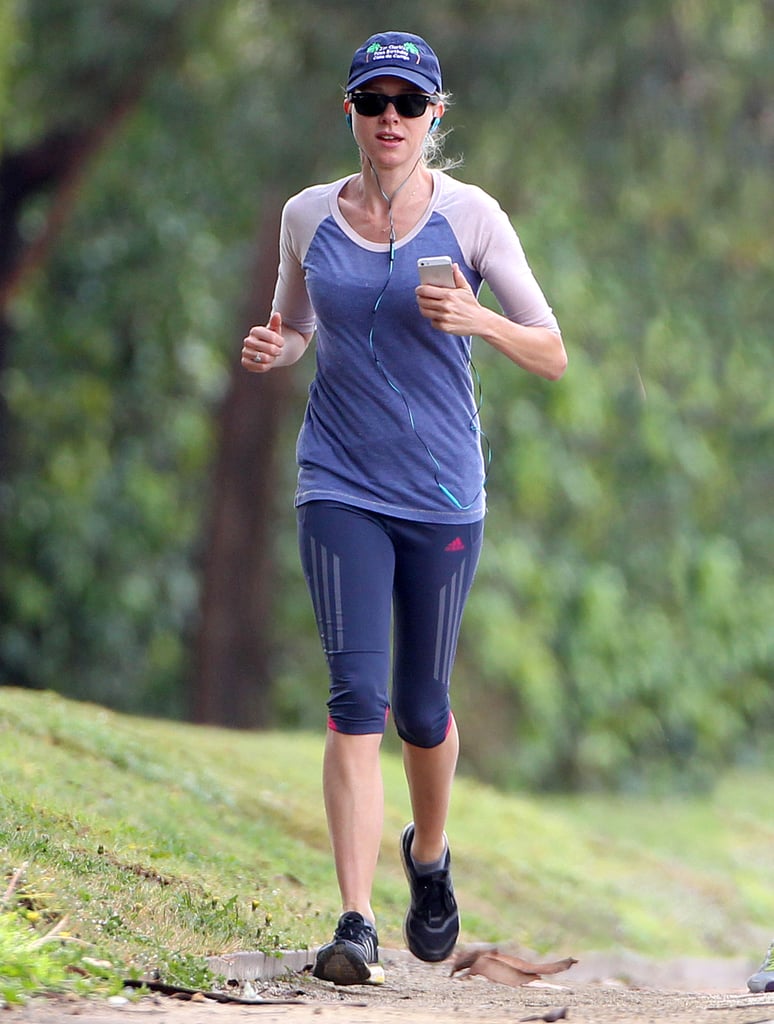 Quite the multitasker, Naomi Watts [3] was spotted chatting on the phone during her run.