Celebrity Trainer Valerie Waters's Tips For Getting Red Carpet Ready, Snacking Healthy
Red Carpet Ready: Valerie Waters on the Power of Snacking
Celeb trainer Valerie Waters has helped many clients prep for roles and the red carpet, including Jennifer Garner and Jessica Biel. With the Oscars just around the corner, I sat down with Val to learn some of her tips on getting ready for a big event.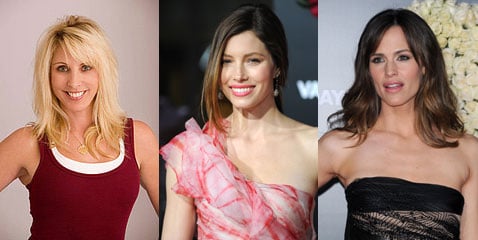 Funny enough we spent most of our time talking about food — Valerie freely admits she is not a dietitian and calls herself a food coach. And who couldn't use a little coaching when it comes to food? Well-timed snacks are part of her plan to get you ready for your red carpet event. Valerie strongly believes in the power of snacking, mainly to keep your blood sugar levels steady so you don't binge on sugar and low quality carbs in a fit of hunger or panic.
When it comes to snacks, her mantra is "Plan. Prep. Prepare." You need to "pack your snacks the night before," and she advocates keeping an ounce of almonds mixed with two tablespoons of raisins in your purse as an emergency snack for when you're on the go. Valerie explains that a snack "should be a mixture of protein and carbs. The protein is filling and the carbs give you instant energy." Portion control is important for your snacking. A snack "is about 150 calories. It's not a meal . . . it's a bridge to the next meal."
Learn a few of her snack ideas when you
.
Here area three great snacks Valerie suggests:

Hard boiled egg and an orange
Veggies and hummus
Plain yogurt with berries
Timing your snack is important too. "If you have breakfast at 7 a.m. and you're not going to have lunch until 1 p.m., have a snack around 10." The same goes if you're having a late dinner. Remember to plan ahead! Learn more about how to get Red Carpet Ready directly from Valerie.
What's your favorite healthy snack?