Cell Phone Causes Rash, Study Says
Cell Phone Rashes Give Reason to Drop a Call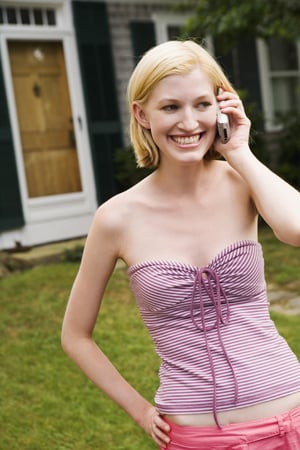 If using a cell phone leaves you with a rash along your jaw, cheek, or ear, chances are that you're probably allergic to nickel. While nickel allergies are nothing new, doctors are just beginning to see a trend that they're calling "cell phone rash." And thanks to unlimited data plans and less use of landlines, both the rash and cell phone usage are on the rise.
Symptoms of "cell phone rash" include red, bumpy, irritated areas of the skin where it has come in contact with the nickel parts of a cell phone. And because nickel allergies are higher in women, it's a good idea for all of us to be aware of the rash in case symptoms start to develop.
Try an OTC corticosteroid, protective case on your phone, and use a hands-free set. And if you can, keep cell phone calls to a minimum and check with your doctor if the rash persists.