Cell Phones May Cause Cancer, Experts Say
Cell Phones to Be "Possibly Carcinogenic," Experts Say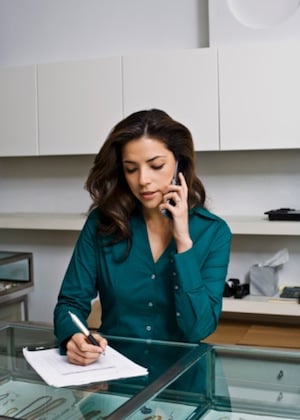 As someone who is regularly glued to her cell phone, this isn't the greatest news of the day: the International Agency for Research on Cancer (IARC) warns that cell phones may increase the risk of cancer. Panel chairman Jonathan Samet, MD, chair of preventive medicine at the USC Keck School of Medicine says:

"After reviewing all the evidence available, the IARC working group classified radiofrequency electromagnetic fields as possibly carcinogenic to humans . . . We reached this conclusion based on a review of human evidence showing increased risk of glioma, a malignant type of brain cancer, in association with wireless phone use."
Scary stuff. The cell phone industry responded to these findings by saying that it "does not mean cell phones cause cancer." While this study doesn't prove that the radiation from cell phones cause cancer, it does show that there is certainly a correlation, but that more studies need to be conducted to further prove or disprove these conclusions. In the meantime, here are some ways to minimize exposure to cell phone radiation.
Use your speakerphone or a hands-free device: To maximize the distance to you and your phone, use the speakerphone feature on your phone, or a hands-free accessory like an earpiece. Holding your phone just two inches away from you drops the radiation by a factor of four.
Avoid using your cell phone when moving around: Whenever you aren't stationary in one spot, your cell phone will be trying to connect to a cellular tower since this is when they have the weakest signal. In doing so, your phone emits the most radiation, so try to avoid using your phone in elevators, buildings, and rural areas.
Become a texter: Texting and emailing from your phone doesn't require it to be against your head, so if you can text instead of talk, try using this method instead.
How smart is your phone? According to CNN Tech, if you're wondering how much radiation your phone emits, the general rule is — the smarter the phone, the more radiation you're exposed to.