Change Pillow Case Regularly to Prevent Acne Outbreaks
Just Minutes to a Healthier You . . .
You're probably busy with a lot on your plate: exercise, kids, dog, work, grocery shopping, socializing, etc.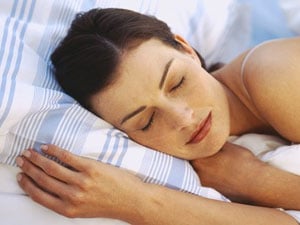 I'm sure you barely have enough time to shower every day, let alone do all those little household things you're supposed to do like wash out your garbage can (eww mold) and vacuum under your bed (sneaky dust bunnies). Changing my sheets goes along with that, too. In a perfect world, I'd put fresh sheets on the bed once a week, but realistically speaking, I admit that doesn't always happen. For my face's sake though, I definitely make sure to at least change my pillowcase every Sunday. Just think about all the oils, hair products, lotions, (and drool) that come off your head and onto your pillow. All that gunk can clog your pores and cause breakouts. Prevent acne breakouts by changing your pillowcase at least once a week. If you can, toss your entire pillow into the dryer to kill bacteria that collects in there.