Cheap, Affordable Workouts
Inexpensive Ways to Work Out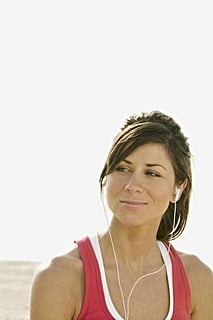 If you find yourself spending appalling amounts on working out or are looking for ways to cut your budget, it's time to rethink your fitness choices. While a gym membership might be an economical choice for someone that goes almost every day, you should look at other options which can be significantly cheaper, especially if you are only going to the gym a few times a month.
If you are really in a pinch, get creative with the free stuff around you. Stores like Lululemon and Lucy offer free classes; join a neighborhood jogging group; or look through our site or FitSugar's Community for exercise inspiration that you can do by yourself sans gym.
Work out at home using a variety of fitness DVDs like Pilates, Zumba, and yoga. Check out DVDs at your local library, or if you have Netflix or OnDemand, you can instantly play a variety of workouts, so you will never get bored.
See more ways to work out cheap.
Coupon sites like PopSugar City, Groupon, and LivingSocial offer discounted deals on fitness classes. Bounce around the city trying out different places, but beware, these fitness places do come with a price — they will often try to convince you to buy future classes.
Create a home gym with items like an exercise ball, resistance band, and small weights. Once you buy these items, they are yours to use forever. Unlike a gym, there is no need to pay a monthly rate!
If you do want to invest in a gym membership, consider what aspects of a gym are most important to you, such as the workout equipment, weight machines, and classes. If you aren't reaping the benefits of your gym, it might be time to reevaluate your gym membership. Instead, join a gym or fitness location that you will be motivated to go to several times a week.