Cheap Exercise Outfit
How to Save Almost $200 on Your Next Gym Look
If you're in need of a new gym wardrobe, we're about to show you how to save big bucks (aka $189) on your next look. Without sacrificing style or comfort, we found an entire head-to-toe look for less. These affordable options look just like cardio couture, except they won't put a dent in your wallet. In fact, the entire look is less than $100! Here's how it's possible: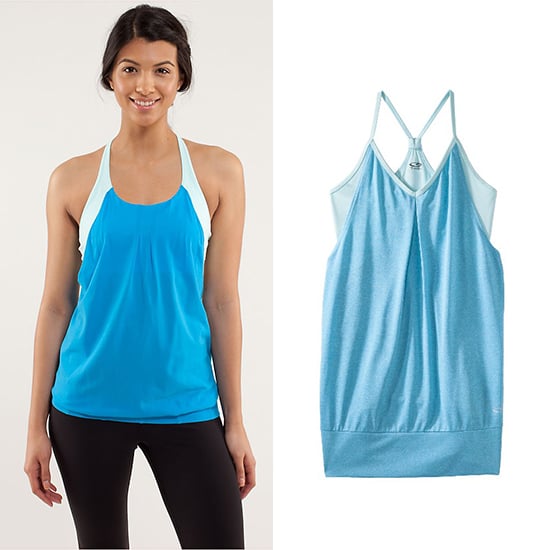 We love the look of this flowy yet fitted workout tank. With a built-in sports bra, it's perfect for both a run and yoga class. At only $23, you can get this blue Champion Layered Tank, a bargain compared to this very similar Lululemon Practice Freely Tank for $64. Money saved: $41.
Consider these pants black leggings with a twist! These Under Armour "StudioLux" Capris can be paired with almost anything, but the $65 price tag is not ideal. For $12, we found a similar style and color in these Forever 21 Skinny Workout Capris. Money saved: $53.
Running shoes are where things can get pricey. For a cool pink and gray combo, consider these two options. If the fit is right, these stylish yet functional Adidas Running shoes ($55, originally $100) are a steal compared to the Nike Free Run ($149, originally $165). Money saved: $94.