Cheating on Your Diet With Fast Food
Do You Reward Yourself With Fast Food?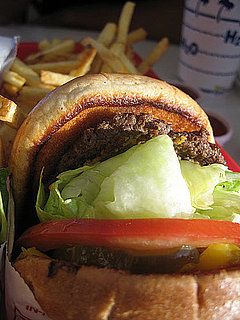 It's important to eat healthily and exercise, but having a cheat day to eat anything you want can be an important strategy for maintaining your diet. Allowing yourself an off-diet reward can help motivate and encourage you to stick to your goals for the rest of the week, as well as keep you from caving in because you feel so deprived.
For many people, that reward is one of the much-maligned offerings at their favorite fast food joint. As full of fat, sodium, and calories as those burgers are, even super-fit celebrities can't resist: Katy Perry, who's currently training "like an Olympic athlete" for her upcoming tour, says she rewards herself with an In-N-Out burger on Sundays, and Heidi Klum likes to treat herself with a Big Mac, fries, and a Coke.
If you have a cheat day, do you reward yourself with fast food, or do you have another indulgence that takes the prize?
Source: Flickr User manda_wong